IC-Prog Prototype Programmer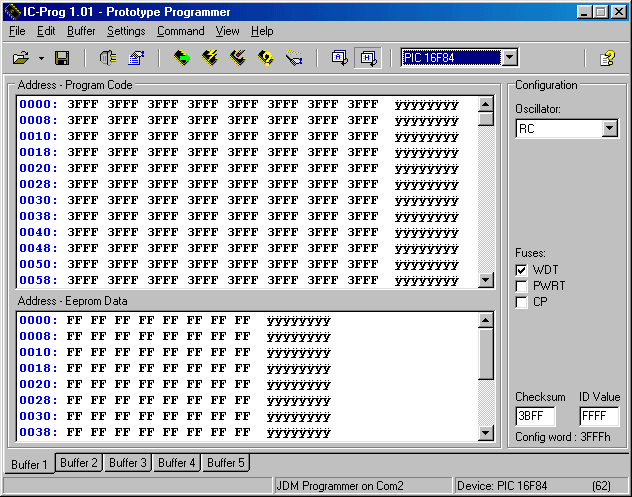 As you can see the view is based around the Code (and Data) buffer.
There are different ways to edit the buffers:
Just type in the buffer areas. If you enter a value which exceeds the word size of the device then IC-Prog will automaticly change it. So if you type FABC and you have a 14bit PIC then IC-Prog will change the leading F into a 3
Double clicking on a location. You can enter a decimal, hexadecimal or ascii value.
Using the Edit menu. You can fill the entire buffer, fill the buffer from and to a specific point.
Using the right mouse button. The same options as above will be seen.
The right part is the config part. This config area is specific for each device. Each PIC device has different fuses and eeprom's don't have any fuses.
Hardware Settings: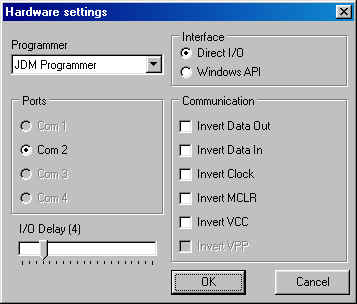 Here you can choose:
- Which programmer
- Which port the programmer is connected to
- Use Direct I/O or Windows API
- Change I/O delay for fast machines
- Which signal you need to invert